Marilyn Monroe, calculus, and the Internet are part of the American Dream for one baby boomer.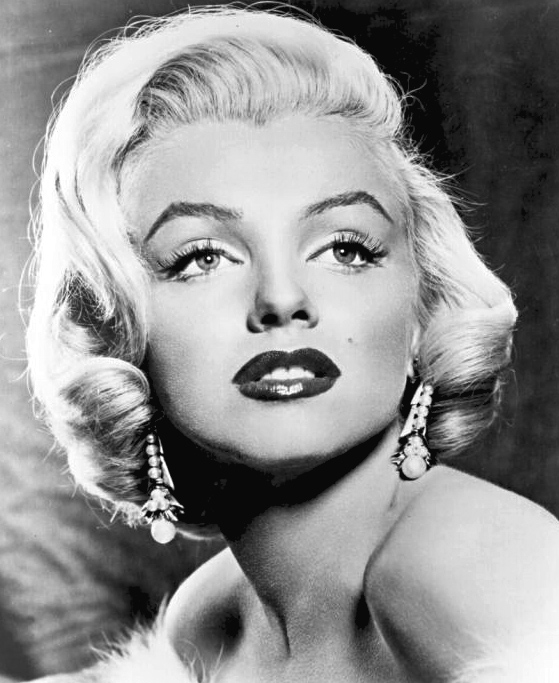 Marilyn Monroe
When Marilyn Monroe was asked if she had been lucky in her career, she said "When you have a single dream it is more than likely to come true---because you keep working toward it without getting mixed up." Anyone who has been in my office knows that I am a Marilyn fan. But not just a Marilyn fan---I am a fan of the American Dream.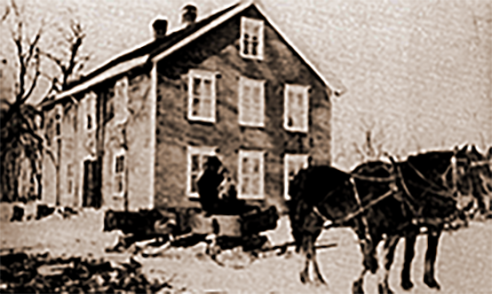 My mother and her father, 1916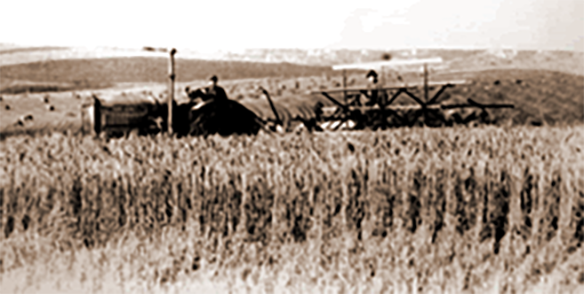 My father and his father, 1928
Marilyn, or should I say Norma Jean, was born in 1926---three years before the Great Depression began. I was born in 1941---about three years after it ended. Norma Jean, or should I say Marilyn, understood the American Dream. And to thousands of us kids growing up in the 40's and 50's, she was proof that the Dream could become reality.
The Dream was a big part of my childhood. My great-grandparents immigrated from Norway and Sweden. They homesteaded in Minnesota. Their children, my grandparents, homesteaded on neighboring farms near Sanish (now New Town), North Dakota. I remember my grandfather telling me that from 1930 to 1937 he planted wheat without getting a single decent harvest. "In '35 and '36 we never even had the combine out...we planted every year, though." His first good harvest, 15,000 bushels, came after he planted for the ninth consecutive year.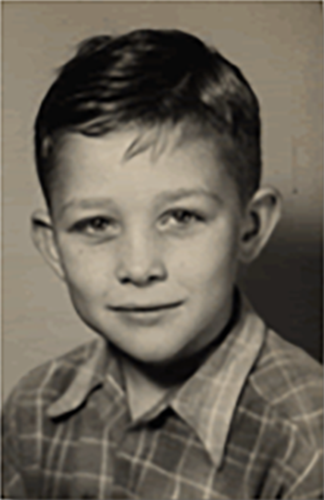 1949
In 1957 something happened that changed Marilyn's life. She lost Arthur Miller's baby. Something happened that year that changed my life also. Russia's Sputnik became the first artificial satellite to orbit Earth. America, dreams and all, was threatened. The country set out to reform math and science education.
I got married, Marilyn died, JFK was shot, the Vietnam War went into full swing, I got a job checking groceries, and I went to college. In 1966, I became the first of my grandparents' descendants to get a bachelor's degree.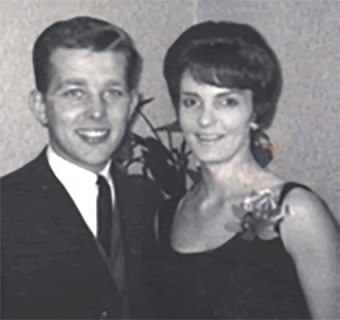 1966
By the time I applied for graduate school, the Federal money spout was wide open. Thanks to Sputnik and luck, I received a fellowship to study mathematics at the University of Colorado. Ph.D. in hand in 1970, my dream was about to become a reality. But, the money spout had produced too many of us. I couldn't find a job at a research university. Instead, I was offered and I accepted a job at a small Penn State campus in Erie, Pennsylvania. It wasn't my dream. I tried to get out, but I couldn't land a big-time university job.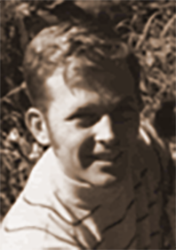 1969
By 1973, I resigned myself to a career of teaching. I needed a new dream and I found one. I decided to write a calculus text. I wrote one and submitted it to a publisher. It was rejected. I asked my office partner, Bob Hostetler, to join me and in 1974 we wrote a different calculus text. That was rejected also. We tried again in 1975---1300 more pages of typed manuscript were rejected. In 1976, we planted our wheat again. I borrowed $2000 from my wife's folks so that I could afford to write full time during the summer. Bob and I started all over from page one and wrote five chapters of Calculus.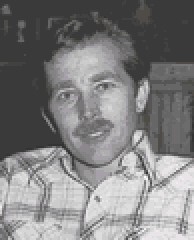 1979
We offered our fourth manuscript to 26 publishers and it finally happened---a bumper crop. We got contract offers from almost all the biggies: Prentice Hall, Addison Wesley, Houghton Mifflin, Prindle Weber & Schmidt, Scott Foresman, Harper & Row, McGraw Hill, and D.C. Heath. We went with D. C. Heath and Calculus was published in December, 1978. The day the first copy was to arrive, I went to the post office and intercepted our mailman. On the drive home I ripped the package open and started to bawl. I pulled over and sat there for 15 minutes, crying, paging through my dream.
The book sold 12,555 copies in its first year and Heath invited us to start work on the Second Edition. In April of 1980 I got my first royalty check. It was for $8114.48. One year later the royalty check was three times as big.
Marilyn used her money to take acting lessons. My grandfather used his wheat money to buy tractors and a combine so that he could plant and harvest more wheat. I used my second royalty check to buy two Xerox personal computers with CPM, an NEC impact printer, and a Houston Instruments plotter. That purchase set the pattern for all the royalty checks that followed---use the money to write better books.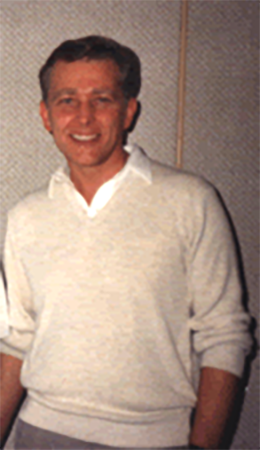 1986
By 1983 I had enough cash to hire two employees---one was my son Tim. Now, 70 textbooks and several million copies later, we have 80 employees. The American Dream is alive and well at Meridian Creative Group, which is what we decided to call the company. It's a family business, owned by my wife Deanna, my son Tim, my daughter Jill, our CEO Scott O'Neil, and me. I still write and I still drive people crazy with my dreams.
We don't have much cash saved up. We keep using it to write better books. In 1994 we spent $750,000 to produce Interactive Calculus on CD. The CD wasn't a big hit, but it brought a big harvest---the printed text became the market leader in both the AP (high school) and college markets.
I could retire, but I don't want to. I want to keep planting wheat. In 1998, Internet Calculus became the first mainstream college text to go online. It's not just a dream anymore.
Marilyn died at the age of 36. I was one year younger when I got my first book contract. Not long ago someone told me that I was lucky to be so young and see my dreams come true. I said "Yes, I have been very lucky. But, when you have a single dream it is more than likely to come true---because you keep working toward it without getting mixed up."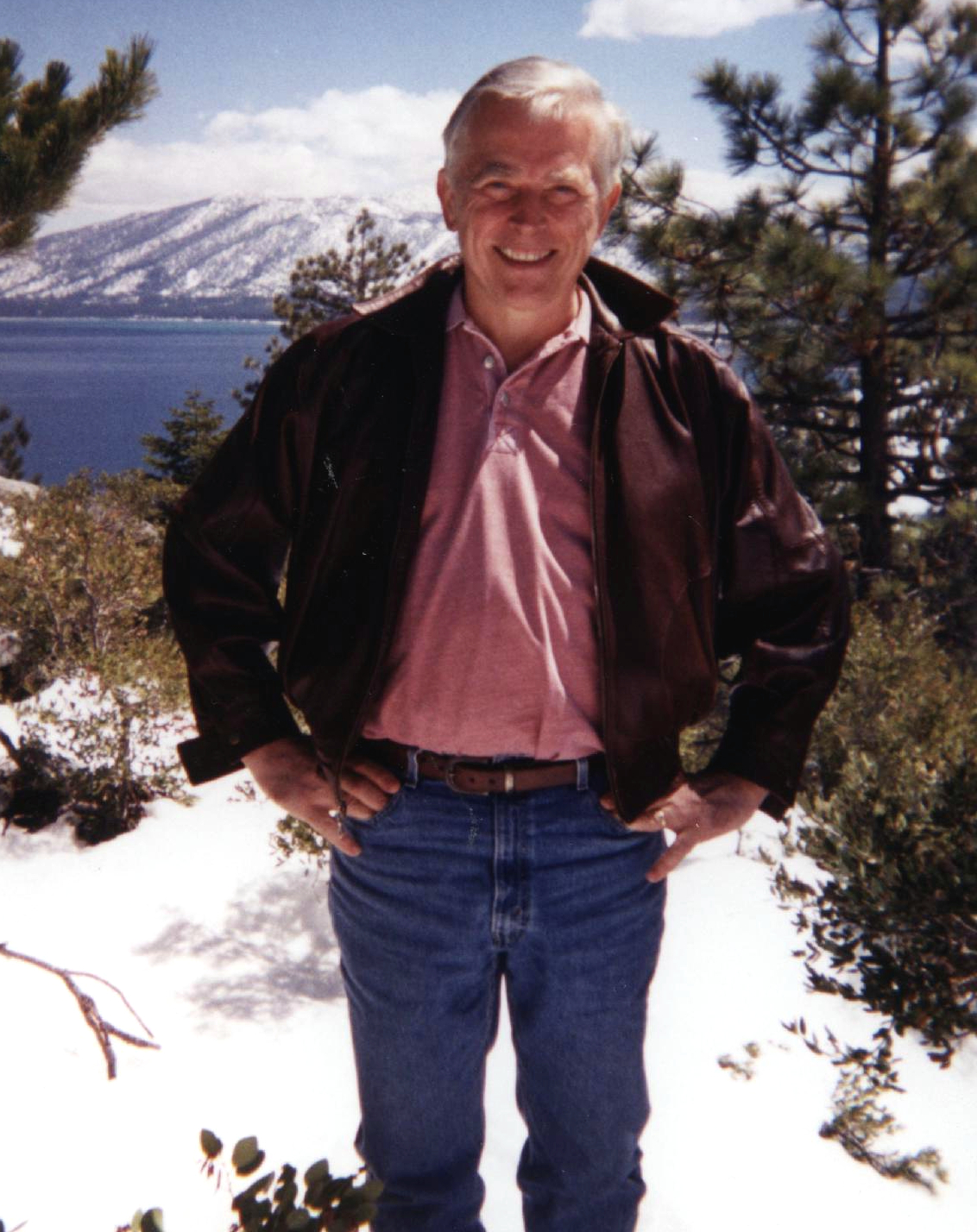 Larson in Reno, NV, 2001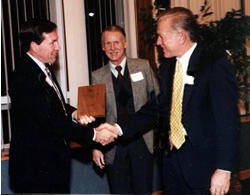 Larson at Lewis & Clark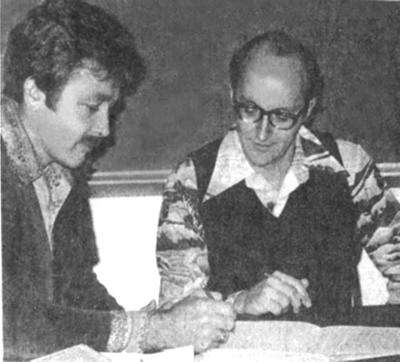 Larson and Hostetler, 1976